Catwoman is a 2004 action/fantasy film loosely based on the DC Comics character, starring CGI Halle Berry in a knock-off Mickey Mouse costume. It was directed by someone with only one name, and therefore was pretty much doomed from the start. Also, it's a movie based on one of the worst comic book characters in history, so that kind of put it behind the 8-ball, too.
In a linear sense, it is a sequel of sorts to either Batman Returns or Batman and Robin.
It may or may not be some clandestine anti-meth PSA, also.
CG'ed Halle Berry in a Mickey Mouse costume runs around an unnamed city trying to get revenge on an evil makeup company.
James - Tyrotoxism
Damien - Retail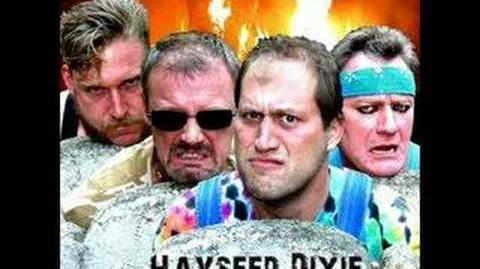 Previous Episode - Episode 15 - Masters of the Universe
Next Episode - Episode 17 - The Fifth Anniversary Show
Community content is available under
CC-BY-SA
unless otherwise noted.