Jem and the Holograms is a 2015 film adaptation very, very, very, very, very, very loosely based on the 1980's cartoon of the same name.
Basically, if you took the plot of Glitter, gave it a Disney Channel paint job, and threw in over a hundred random YouTube clips that have nothing to do with anything, this movie is what would result.
It is notable for being one of the biggest box office bombs in film history, shattering the record for the lowest amount made by a movie released in 2,000+ theatres ($2.3 million).
A girl becomes famous literally overnight from one nondescript YouTube video of her strumming a guitar. Absolutely nothing resembling a conflict occurs throughout.
This is the second Hasbro-toy-property-turned-film covered on the show after the Transformers series.
James - Bell
Damien - Hope
The band idea James and Damien proposed
"I have deeper issues with this movie than the poo emoji"
The multiple YouTube rants
The Damien rant about how fame, luck, and hard work contribute to each other
The Damien rant about influencing an audience
Damien's story about the Tool concert he went to
The new Feedback Champion being crowned
Damien's reaction to Will's email
Hasbro
The Transformers series
GI Joe
Power Rangers
He-Man
Ninja Turtles
Molly Ringwald
The Rock
Ke$ha
Battleship
Birdemic 2
Arnold Schwarzenegger
Twisted Sister
The Simpsons
Pokemon Go
Etsy
Jem (Welsh singer)
Alice in Chains
Teen Titans
Harambe
Beyonce
Taylor Swift
Robert Plant
L7
The ESPN X-Games
Wayne Newton
Lita Ford
Billy Joe Armstrong
The Anti-Nowhere League
Tenacious D
Myst
Nancy Drew
Mariah Carey
A Day to Remember (band)
Chris Jericho
Dark Souls
Michael Jackson
Britney Spears
Rock Band
Battletoads
Beastie Boys
The Spin Doctors
Sister Hazel
Velvet Underground
Prince
The Ramones
Katy Perry
Lady Gaga
Destiny's Child
Beyonce
Married with Children
Chumbawumba
Cypress Hill
Slipknot
My Little Pony
Mousetrap
Final Destination
Bradley Cooper
Star Wars
Sony Minidisk
Madonna
Johnny 5
Jenny McCarthy
Keanu Reeves
Paul Newman
Daft Punk
Samantha Mumba
Charlie Brown
Pewdiepie
Breaking Benjamin
Haddaway
Marvel
Scott Pilgrim vs The World
Meatloaf
Suicide Squad
Final Fantasy 7
Steam
Ben-Hur
Dumb & Dumber
Dark City
Fallout: New Vegas
Doom
Citizen Kane
Dead or Alive Beach Volleyball
Yoshi
Sonic 3 & Knuckles
Overwatch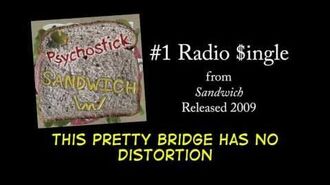 Previous Episode: Episode 58 - Faust: Love of the Damned
Next Episode: Episode 60 - Samurai Cop 2: Deadly Vengeance
Community content is available under
CC-BY-SA
unless otherwise noted.