Elves is a 1989 horror/suspense B-movie starring Dan Haggerty and Julie Austin.
Much like Troll 2, the title is wholly misleading, as, despite the title implying multiple elves, there is literally only one creature seen for the entirety of the film; and it looks more like the Green Goblin than an elf.
Actually, it probably ran concurrently to the plot of Troll 2.
A "teenager" learns she is the key part of a Nazi plot to birth an army of evil elf creatures, while Grizzly Adams gets a job as a mall Santa.
James - Insanity 
Damien - Okay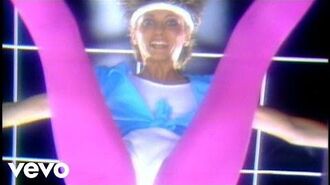 Previous Episode: Episode 62 - The Twilight Saga: Eclipse
Next Episode: Episode 64 - After Earth
Community content is available under
CC-BY-SA
unless otherwise noted.