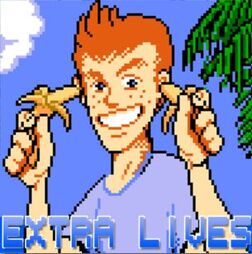 Extra
Lives
was
Damien
's first podcast, co-hosted by fellow gamer Aaron Robinson. The show ran for almost exactly two years and 50 episodes
.
It was a video game/comedy show that attempted to bring the banter and insight of a Let's Play into an audio format. Every two weeks, Damien and Aaron would play through segments of a game, providing commentary on the events that transpired. It was where Damien's editing tropes of the stinger and the ending song originated.
They made a lot of jokes about bananas and John Goodman.
It was pretty good. No one listened to it.
Community content is available under
CC-BY-SA
unless otherwise noted.