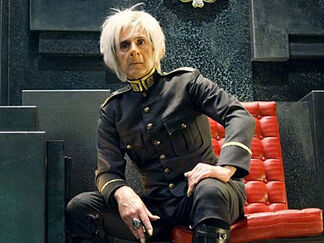 The Rat King is the main villain of the 2009 film, The Nutcracker in 3D. He is played by John Tuturro, who was collecting another Ben Kingsley Paycheck.
Can snap his fingers and make a jazz band appear out of nowhere
Electrocutes a shark for some reason
Related to The Jesus
Has, in fact, seen Barton Fink
Very sexy, in fact the hottest of the rats
His hobby is looking at crying children and biting fingers off
Wants to yeet the nutcracker to a furnace
Community content is available under
CC-BY-SA
unless otherwise noted.