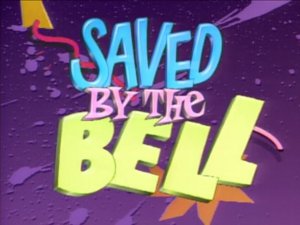 Saved by the Bell is a high school sitcom that ran from 1989-1993 that spawned from the 1980's show, Good Morning, Miss Bliss. Though it was one of James' favorite shows growing up, it has aged terribly and there are only a handful of episodes that even reach "watchable" on the quality meter nowadays.
It is a frequent source of references from the hosts on the podcast--especially during Episode 10.
Instead of facts, what did we learn from this show?
Edit
Zach Morris is the master of the Time-Space continuum, able to freeze time for his own amusement
Zach, Lisa, Screech, and Mr. Belding moved along with the school itself from Indianapolis to California between Good Morning, Miss Bliss and Saved by the Bell
OIL IS BAD~!
MARIJUANA IS WORSE~!!
CAFFEINE PILLS ARE THE WORST OF ALL~!!!
Jessie was so excited, she just couldn't hide it
Screech builds a robot capable of having everyday conversation with him, but he never sells this technology for the millions it would garner
All geeks wear glasses and suspenders. They also have high pitched, nasal voices.
Community content is available under
CC-BY-SA
unless otherwise noted.