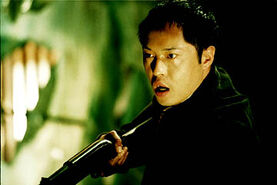 Steven Sing is a character in the 2004 film, Saw. He is played by Ken Leung.
The partner of David Tapp
Instead of fiddling with a trap, shoots it, showing himself to be one of the few people in the entire franchise to have an iota of common sense
Like most people with common sense in this franchise, gets killed by an unwinnable trap
Community content is available under
CC-BY-SA
unless otherwise noted.